Jesse Harris' "I Won't Wait" (Feat. Conor Oberst & Nick Zinner) is Now Streaming on Stereogum
Thursday June 28, 2012
- 10 months ago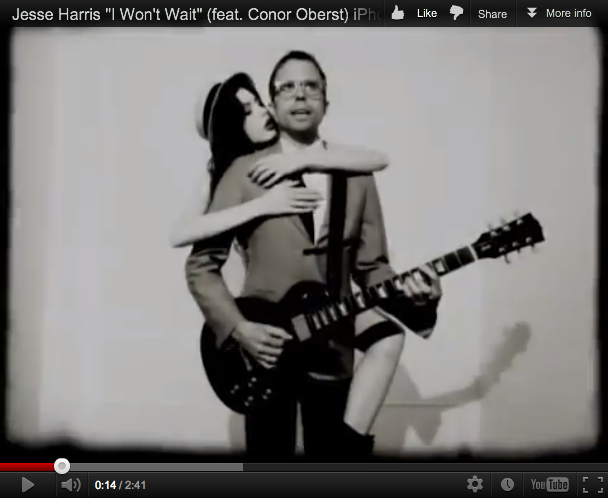 The brand new music video for Jesse Harris's "I Won't Wait" (featuring Conor Oberst and Nick Zinner) – from his forthcoming album Sub Rosa, out July 31 – is now streaming on Stereogum.com!

You can check out the video here, and once you've done so be sure and connect with Jesse's Facebook and Twitter and let him know what you thought!

Categories
Archives
2013
2012
2011
2010
2009

Latest Releases
Broadheds

Released Apr 9, 2013
My Rocks Are Dreams

Released Feb 12, 2013
Old World Romance

Released Sep 11, 2012
Mailing List
* Never spam, easy to unsubscribe.